Why You Need to Download the New Google My Business App
Jan 7, 2022
Blog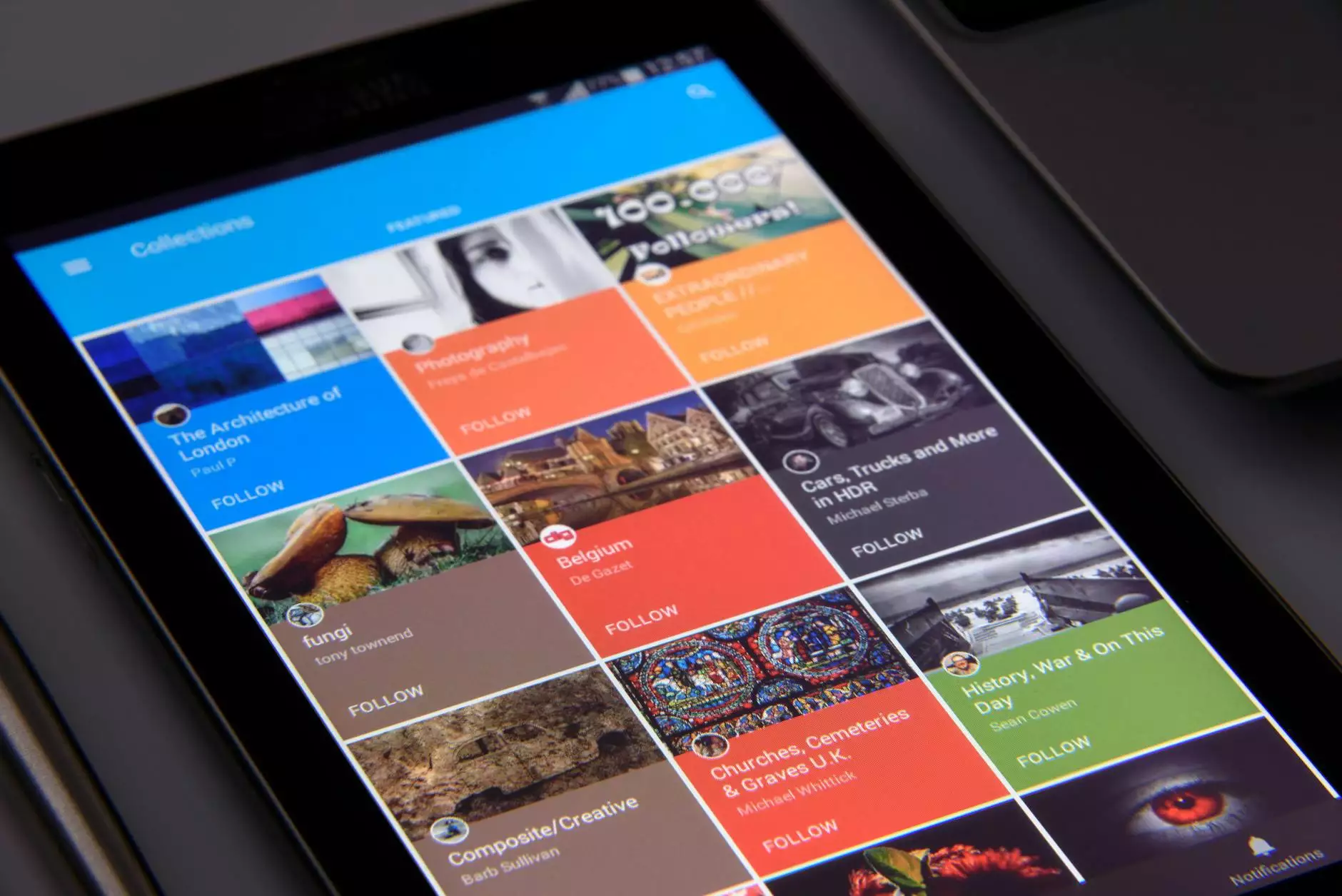 Welcome to Sunlight SEO! As a leading Chandler SEO company in the business and consumer services - SEO services category, we understand the importance of staying up-to-date with the latest tools and trends in the SEO industry. In this article, we will discuss the significance of downloading the new Google My Business app and how it can benefit your business.
Enhance Your Online Presence
With the rapid growth of online searches for local businesses, it is essential to make sure your business is easily discoverable. The Google My Business app provides you with the necessary tools to manage your online presence efficiently. By creating and optimizing a Google My Business profile, you can attract more potential customers and increase your online visibility.
Manage Your Business Information
The Google My Business app allows you to control how your business appears on Google Search and Maps. You can update essential information such as your address, phone number, website URL, and business hours in real-time. It ensures that your customers have accurate and up-to-date information about your business, making it more convenient for them to reach you.
Showcase Your Products and Services
One of the key advantages of the Google My Business app is its ability to showcase your products and services. You can add high-quality images, detailed descriptions, and even post updates to engage with your potential customers. By providing valuable information about what your business offers, you can attract more qualified leads and increase conversion rates.
Get Insightful Analytics
The Google My Business app provides valuable insights into how customers are interacting with your business listing. You can track the number of views, clicks, and calls your listing receives, allowing you to make data-driven decisions to improve your online performance. With these analytics, you can better understand your target audience and tailor your marketing strategies accordingly.
Receive and Respond to Customer Reviews
Your online reputation plays a crucial role in attracting new customers. The Google My Business app allows you to monitor and respond to customer reviews conveniently. By promptly addressing feedback, both positive and negative, you can show your commitment to customer satisfaction and improve your brand image.
Stay Ahead of Your Competitors
By using the Google My Business app, you stay one step ahead of your competitors. The app provides valuable local insights, allowing you to understand how your business is performing compared to others in your industry. With this knowledge, you can identify opportunities and deploy effective strategies that give you a competitive edge.
Let Sunlight SEO Elevate Your Business
With our expertise in Chandler SEO services, Sunlight SEO can help you make the most out of the new Google My Business app. Our team of professionals understands the intricacies of optimizing your online presence to drive organic traffic and generate leads.
Our Comprehensive Approach
At Sunlight SEO, we take a comprehensive approach to enhance your online visibility. From keyword research to on-page optimization, we ensure that your business is visible to your target audience. Our content creation strategies and link building techniques will further strengthen your online presence and improve your search engine rankings.
Proven Results
As a trusted Chandler SEO company, we have a strong track record of delivering results for our clients. Our proven SEO strategies have helped numerous businesses like yours achieve higher rankings and increased organic traffic. We take pride in our ability to adapt to the ever-changing SEO landscape and provide custom solutions tailored to your specific business needs.
Partner with Sunlight SEO Today
Don't let your competitors overshadow your online presence. Take advantage of the new Google My Business app and let Sunlight SEO help you stay ahead. Contact us today to learn more about our SEO services and how we can drive meaningful results for your business.
Enhance your online presence
Manage your business information
Showcase your products and services
Get insightful analytics
Receive and respond to customer reviews
Stay ahead of your competitors
We look forward to partnering with you for your SEO success!