Should You Use the Google Sites Website Builder?
Dec 21, 2020
Blog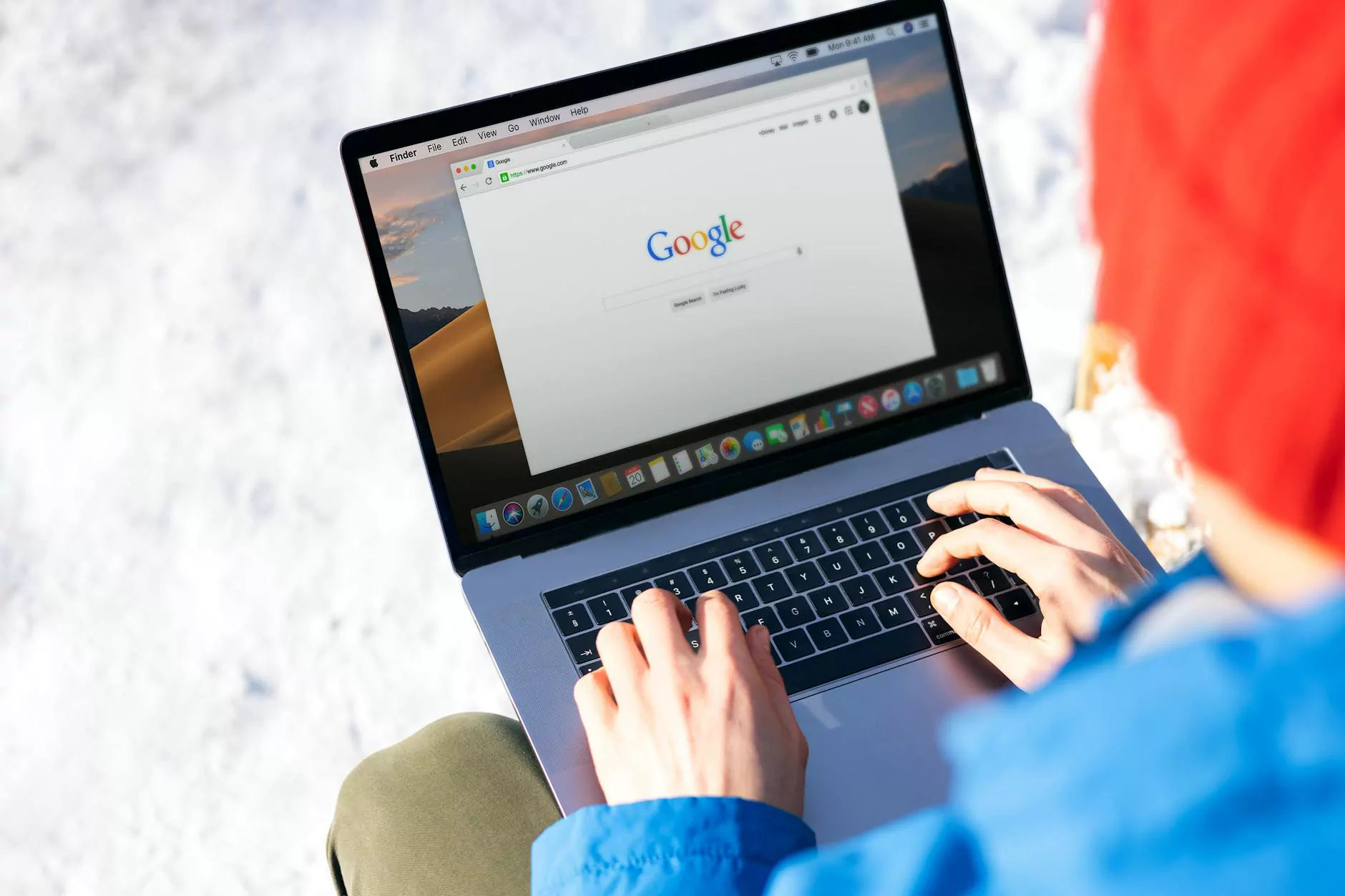 Welcome to our comprehensive guide on whether you should use the Google Sites Website Builder for your business. As a leading Chandler SEO company, Sunlight SEO aims to provide you with all the necessary insights and information to make an informed decision.
The Power of a Professional Website
In today's business landscape, having a strong online presence is crucial. A well-designed and optimized website can significantly impact your brand's visibility, reach, and overall success. As a savvy entrepreneur, you understand the importance of attracting and engaging your target audience. That's where the Google Sites Website Builder comes into play.
Understanding the Google Sites Website Builder
The Google Sites Website Builder is a powerful tool offered by Google that allows businesses to create their own websites quickly and easily. With its intuitive interface and drag-and-drop functionality, even those with limited technical knowledge can create visually appealing websites.
However, before jumping on the bandwagon, it's essential to consider a few crucial factors.
1. Customization Options
While the Google Sites Website Builder offers convenience, it may not provide the same level of customization as other website builders or platforms. If you have specific design preferences or unique branding requirements, you may find the Google Sites Builder limiting in some aspects.
However, for businesses looking for a simple and straightforward website without complex customizations, it can be an excellent choice.
2. SEO Friendliness
As a reputable Chandler SEO company, we understand the critical role that search engine optimization (SEO) plays in improving your website's visibility and driving organic traffic. While the Google Sites Website Builder is user-friendly, it may not offer the most robust SEO features compared to other platforms.
However, with proper optimization strategies, you can still achieve satisfactory results using the Google Sites Website Builder. It is essential to focus on keyword-rich content, structured headings, meta tags, and other on-page optimization techniques to enhance your website's SEO performance.
3. Scalability and Future Growth
Consider your long-term business goals and growth plans when deciding whether to use the Google Sites Website Builder. While it may be suitable for small businesses or those starting out, it may not adequately support your business's scalability and future expansion.
Take into account factors such as e-commerce capabilities, integration with third-party tools, and the ability to handle increased website traffic. If you foresee a significant growth trajectory for your business, you may need to explore other website builder options that offer more advanced features and flexibility.
In Conclusion
Choosing the right website builder is crucial for the success of your online presence. While the Google Sites Website Builder offers simplicity and convenience, it's important to evaluate its suitability for your specific business needs. As a leading Chandler SEO company, Sunlight SEO recommends considering factors such as customization options, SEO friendliness, scalability, and future growth potential.
Ultimately, your decision should align with your business goals and objectives. If you are unsure about which website builder to use or require professional guidance, consult with an experienced SEO agency like Sunlight SEO, specializing in Business and Consumer Services - SEO services. We are here to assist you in making the best possible choice for your business's online success.