How Do I Know If My Google Beacon Is Working
Oct 10, 2022
Blog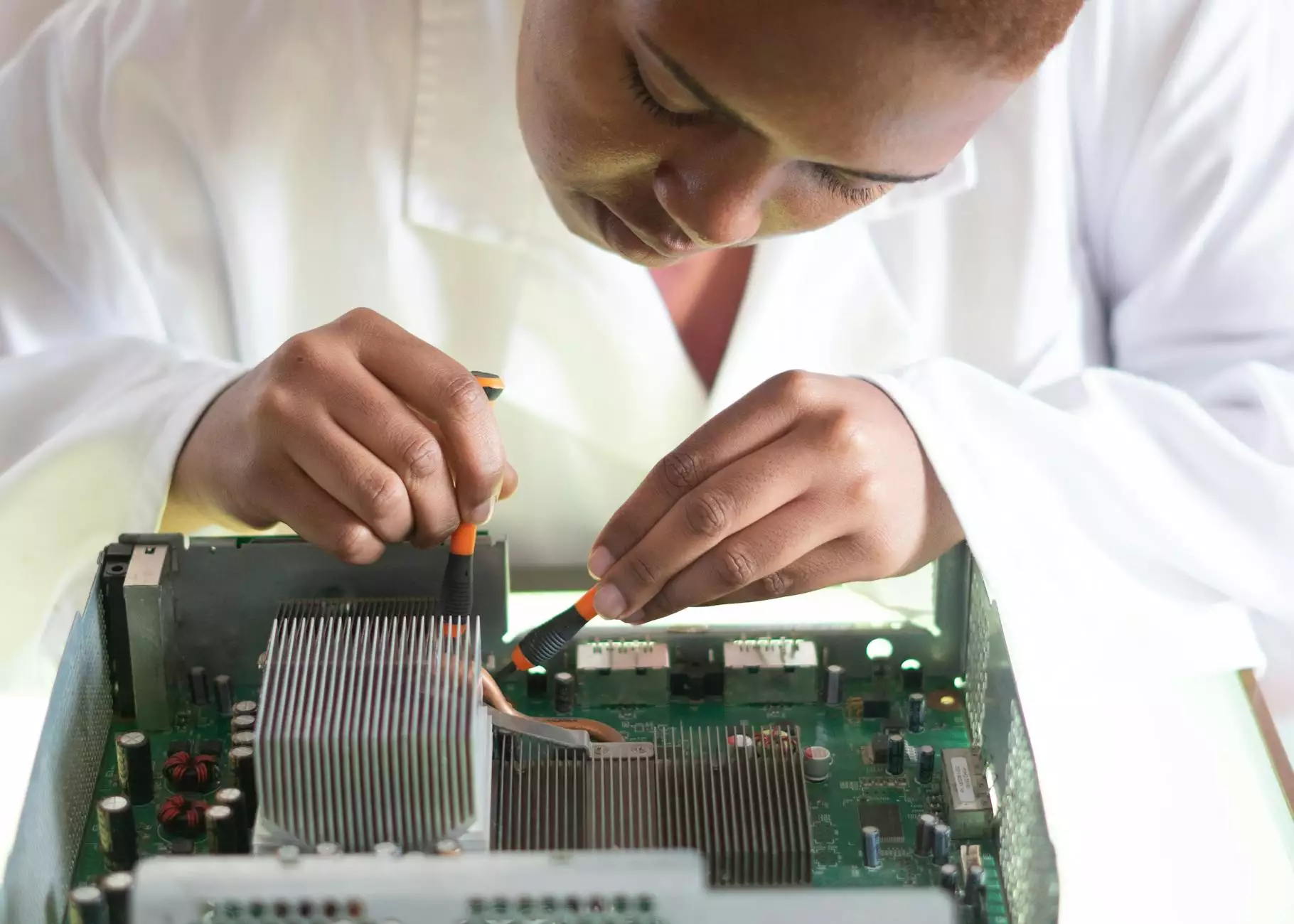 Introduction
Welcome to Sunlight SEO, the leading Chandler SEO company specialized in providing high-quality SEO services for businesses and consumers. In this detailed article, we will guide you through the process of determining whether your Google Beacon is working effectively. If you are a business owner utilizing Google Beacon, it's crucial to ensure its proper functionality to maximize the benefits it can bring to your establishment.
Understanding Google Beacon
Google Beacon is a small, wireless device that leverages proximity technology to communicate with nearby smartphones. It enables businesses to connect and engage with potential customers who have opted-in to receive notifications, discounts, or other relevant information when they are in proximity to your physical location. This technology offers a unique opportunity for businesses in various industries.
How Does Google Beacon Work?
Google Beacon uses Bluetooth Low Energy (BLE) to send signals that can be picked up by smartphones within range. When a user's Bluetooth is turned on and they have opted-in to receive messages from nearby businesses, they can receive notifications on their devices when they are near your establishment. Google Beacon allows you to deliver targeted, personalized content to potential customers, enhancing their overall experience and increasing the chances of converting them into regular customers.
Signs of Proper Google Beacon Functionality
Ensuring that your Google Beacon is functioning correctly is essential to maximize its effectiveness. Here are some signs indicating that your Google Beacon is working properly:
1. Notifications are Being Delivered
If your customers are receiving the notifications you have set up through the Google Beacon platform, it is a positive indication that your Beacon is functioning correctly. Make sure you have properly configured your settings and messages to deliver relevant and engaging content.
2. Accurate Proximity Targeting
Google Beacon relies on proximity targeting to reach customers in close proximity to your business. If you notice that users are receiving notifications when they are near your establishment, it is a sign that your Beacon's proximity targeting is working as intended.
3. Data and Analytics
Google Beacon provides valuable data and analytics that can help you measure its effectiveness. Monitor your Beacon's performance through the Google Beacon dashboard, where you can track metrics such as the number of impressions, clicks, and conversions. Utilize this data to refine your marketing strategies and improve customer engagement.
Troubleshooting Google Beacon Issues
If you are experiencing issues with your Google Beacon, there are a few troubleshooting steps you can follow to ensure its proper functionality:
1. Check Power and Battery
Make sure your Google Beacon is properly powered. Check the battery level and replace it if necessary. A weak or dead battery can cause connectivity problems and prevent your Beacon from functioning correctly.
2. Verify Placement
The placement of your Beacon is crucial to its performance. Ensure that it is placed in a centralized location within your establishment and away from sources of interference. Factors such as walls, furniture, and other obstacles can affect the signal range and cause connectivity issues.
3. Check Bluetooth Settings
Ensure that Bluetooth is enabled on your customer's devices. If they have disabled Bluetooth or opted out of receiving notifications from nearby businesses, they will not receive your Beacon's messages. Inform your customers about the benefits of enabling Bluetooth for a seamless experience.
4. Update Firmware
Regularly check for firmware updates for your Google Beacon device. Updates often include bug fixes and enhancements that can improve its performance and functionality. Keeping your Beacon firmware up to date ensures you are utilizing the latest features and optimizations.
Conclusion
In conclusion, Google Beacon is a powerful tool for businesses to connect with customers in proximity to their establishments. By following the signs of proper functionality and troubleshooting steps, you can ensure that your Google Beacon is working effectively. Sunlight SEO, the top Chandler SEO company, understands the importance of Google Beacon and provides comprehensive insights and services to businesses looking to leverage this technology.