4 Tips to Improve Your LinkedIn Ads Strategy
Mar 5, 2022
Blog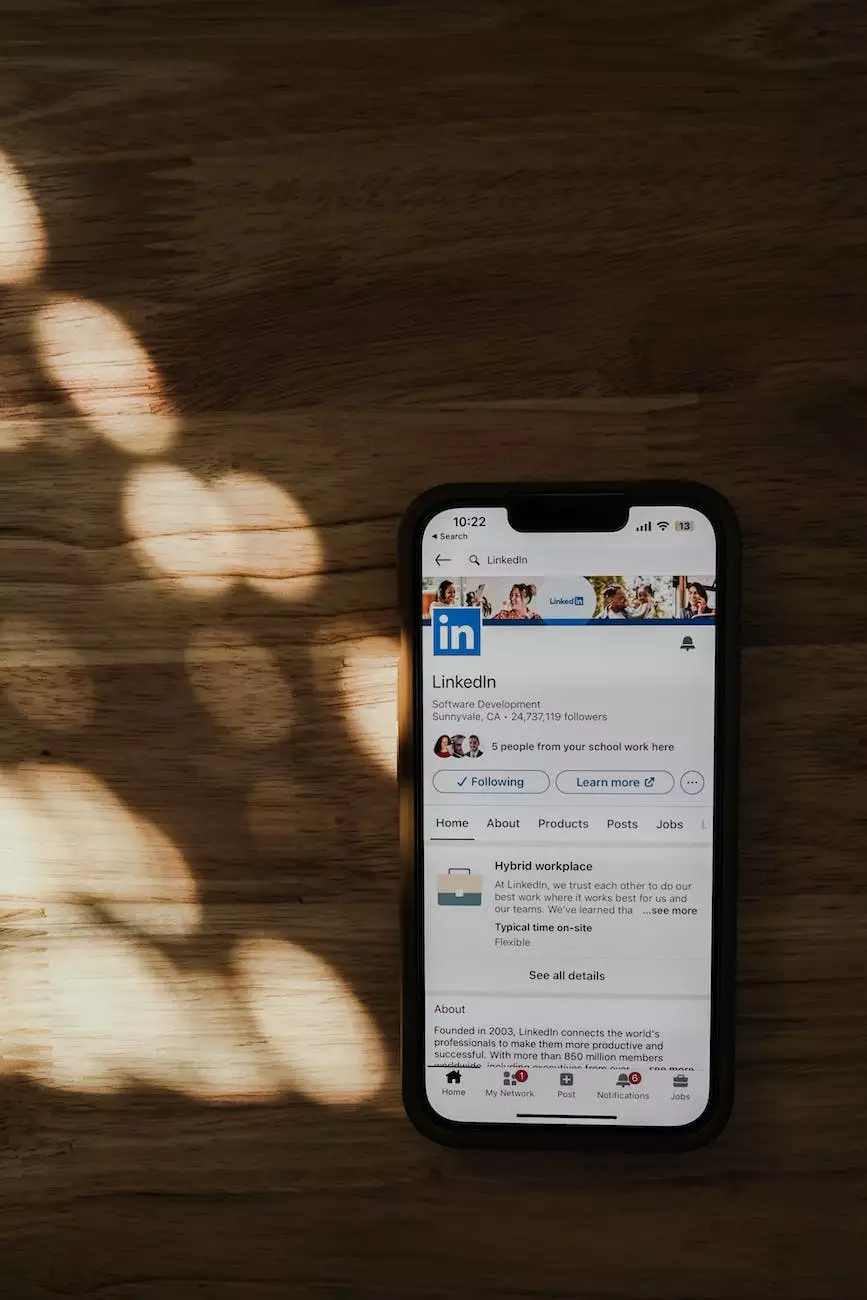 Welcome to Sunlight SEO, the leading Chandler SEO company providing expert SEO services for businesses in need of a strong online presence. In this article, we will discuss four proven tips to maximize the effectiveness of your LinkedIn ads strategy. LinkedIn is an essential platform for professionals and businesses alike, and leveraging its advertising capabilities can significantly boost your online visibility and drive targeted traffic to your website.
1. Define Your Target Audience
Before diving into creating LinkedIn ads, it is crucial to clearly define your target audience. LinkedIn offers powerful targeting options that enable you to reach professionals based on their industry, job title, company size, and more. Understanding your ideal customer and tailoring your ads to their specific characteristics will greatly enhance the relevance and effectiveness of your campaigns. Conduct thorough market research to identify the demographics, interests, and pain points of your target audience to create compelling ad content that resonates with them.
2. Craft Compelling Ad Content
The secret to successful LinkedIn advertising lies in captivating your audience with compelling content. Start by crafting attention-grabbing headlines that entice professionals to click on your ads. Highlight the key benefits of your products or services and showcase how they can solve your target audience's challenges. Leverage LinkedIn's visual capabilities by incorporating eye-catching images or videos that reinforce your message. Remember to keep your ad copy concise, yet persuasive, as professionals on LinkedIn prefer concise and impactful information.
3. Test and Optimize Your Ads
A crucial aspect of improving your LinkedIn ads strategy is continuous testing and optimization. Create multiple ad variations and test different headlines, images, ad formats, and calls-to-action to identify what resonates best with your target audience. LinkedIn's built-in ad analytics provides valuable insights on ad performance, enabling you to make data-driven decisions and optimize your campaigns accordingly. Monitor key metrics such as click-through rates, conversion rates, and cost per conversion to refine your ads and maximize your return on investment (ROI).
4. Leverage LinkedIn's Targeting Options
LinkedIn offers highly effective targeting options that allow you to precisely reach your desired audience. Take advantage of LinkedIn's targeting capabilities by tailoring your ads based on location, industry, job function, seniority, and more. If you aim to target specific companies or decision-makers within those companies, consider using account-based marketing (ABM) on LinkedIn. ABM enables you to reach the right people at the right companies, increasing the likelihood of generating high-quality leads and conversions.
In conclusion, optimizing your LinkedIn ads strategy can significantly impact your online visibility and drive targeted traffic to your website. By defining your target audience, crafting compelling ad content, continuously testing and optimizing, and leveraging LinkedIn's targeting options, you can improve the effectiveness of your LinkedIn ads and ultimately achieve your business goals. At Sunlight SEO, we specialize in providing expert SEO services to businesses across Chandler and beyond. Contact us today to enhance your online presence and outrank your competitors!