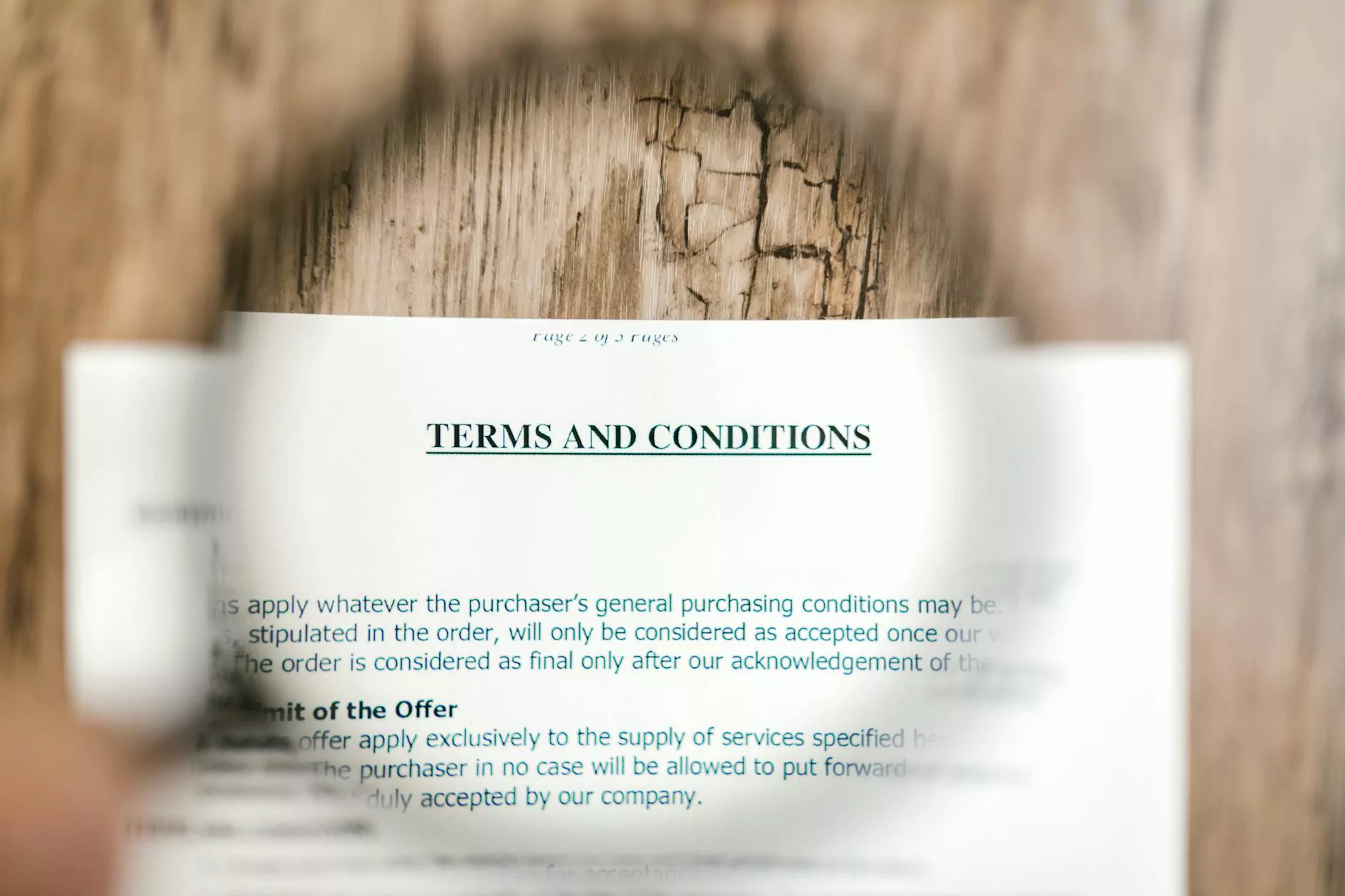 Introduction
Welcome to Sunlight SEO, your trusted partner in maximizing your online presence. By accessing and using our website, you agree to comply with and be bound by the following Terms of Service.
1. Agreement
These Terms of Service govern your use of Sunlight SEO's website and services. By using our website and services, you explicitly agree to adhere to these terms and any applicable laws and regulations.
2. Services
At Sunlight SEO, we specialize in providing high-end SEO services designed to boost your website's visibility in search engine rankings. Our expert team of SEO professionals understands the intricacies of search engine algorithms and employs best practices to enhance your online presence.
2.1 Keyword Research and Optimization
One of our core competencies is conducting comprehensive keyword research to identify the most relevant and valuable keywords for your business. By optimizing your website with these keywords, we aim to increase organic traffic and attract the right audience.
2.2 On-Page SEO
We meticulously optimize your website's structure, content, and meta tags to improve its visibility in search engine results. Our on-page SEO strategies focus on creating user-friendly experiences while adhering to search engine guidelines.
2.3 Off-Page SEO
Our off-page SEO efforts involve building high-quality backlinks, enhancing your website's authority, and establishing your brand presence across the web. We employ proven strategies to attract relevant, authoritative links that contribute to your website's search engine rankings.
3. Client Responsibilities
To ensure the success of our SEO services, we rely on collaboration with our clients. As a client, your responsibilities include providing accurate and complete information about your business, promptly addressing any queries or requests from our team, and implementing recommended changes to your website as needed.
4. Intellectual Property
Sunlight SEO retains ownership of all intellectual property rights, including but not limited to logos, trademarks, and proprietary methodologies present on our website. Unauthorized use or reproduction of our intellectual property is strictly prohibited.
5. Confidentiality
We prioritize the confidentiality of our clients' information and maintain stringent security measures to protect it. Any information exchanged between Sunlight SEO and our clients, including but not limited to business data and strategies, will be treated as confidential and will not be disclosed to third parties without explicit consent.
6. Limitations of Liability
While we strive to achieve significant improvements in your website's search engine visibility, it is important to acknowledge that SEO cannot guarantee immediate or consistent results. We are committed to delivering the highest level of service, but we cannot be held liable for any potential losses or disruptions to your business resulting from changes in search engine algorithms or other external factors beyond our control.
7. Termination
Either party has the right to terminate the agreement at any time by providing written notice. Upon termination, you agree to cease using our services, and we will discontinue providing SEO services to you.
8. Modifications
Sunlight SEO reserves the right to modify and update these Terms of Service at any time. We encourage you to review this page periodically to stay informed about any changes. Continued use of our website and services after modifications constitutes your acceptance of the updated Terms of Service.
9. Contact Us
If you have any questions or concerns regarding our Terms of Service, please do not hesitate to contact us. Our dedicated team is here to assist you.