How To Take & Share High Quality Photos With Your Mobile
May 29, 2022
Blog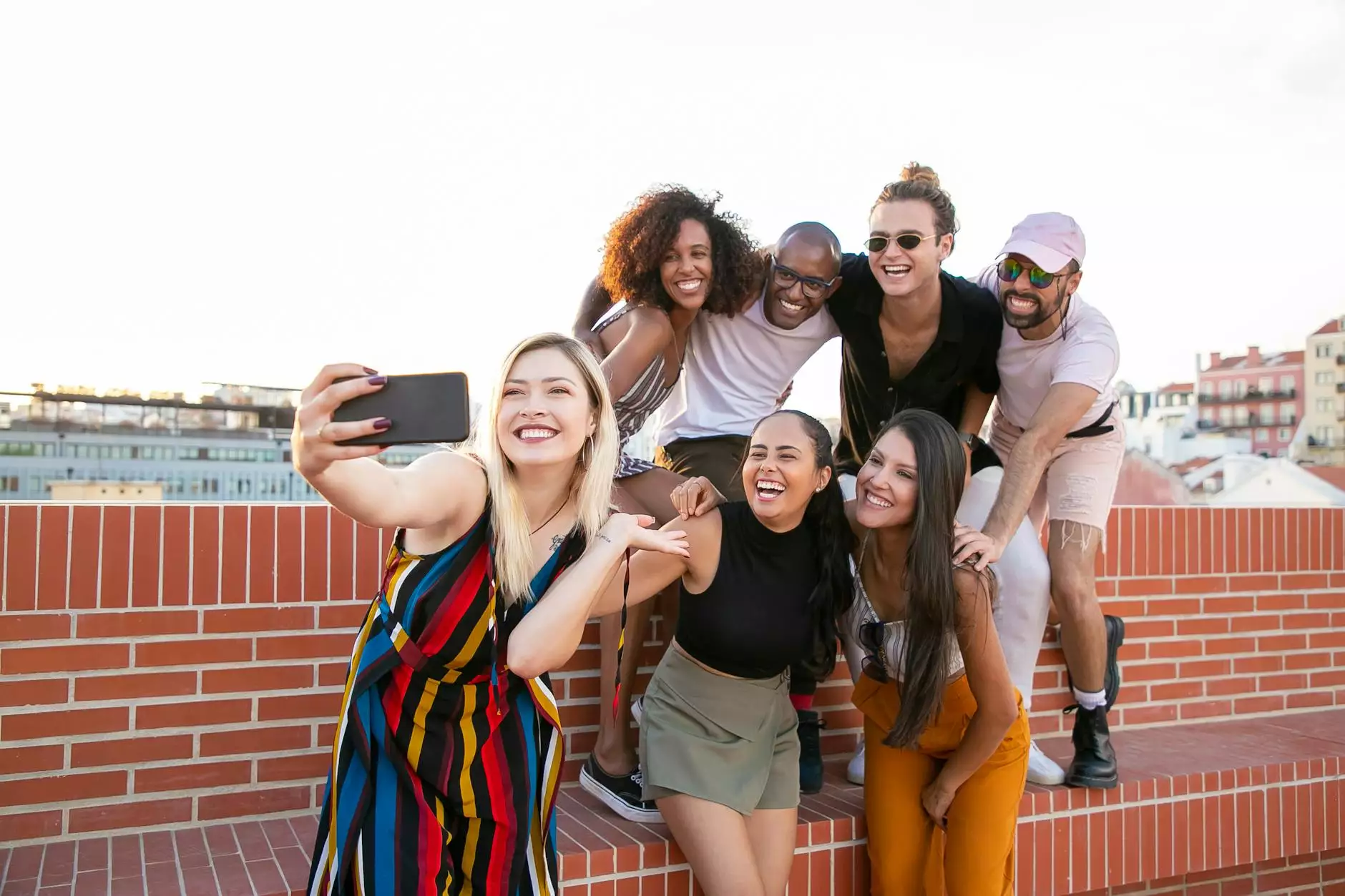 Taking High Quality Photos with Your Mobile
In today's fast-paced world, mobile phones have become our primary tool for capturing precious moments. However, taking high quality photos with your mobile requires a combination of techniques and understanding the capabilities of your device.
1. Clean the Lens
Before capturing any photo, it's essential to clean the lens of your mobile camera. Fingerprints or dust particles can significantly affect the quality of the image. Use a microfiber cloth or lens cleaning solution to ensure a clear lens before shooting.
2. Find Good Lighting
Lighting plays a crucial role in photography. Look for natural light sources, such as the sun or a well-lit area indoors. Avoid using the flash whenever possible, as it tends to produce harsh and unnatural lighting.
3. Focus and Exposure
Ensure that the subject of your photo is in focus by tapping on the screen or using the autofocus feature. Adjust the exposure if needed to avoid over or underexposed areas. Many mobile cameras offer manual control options, so take advantage of them.
4. Composition and Framing
An excellent composition can enhance the visual appeal of your photos. Follow the rule of thirds by placing the main subject off-center. Experiment with different angles and perspectives to create unique and eye-catching shots.
5. Utilize Camera Settings
Explore your mobile camera's settings and features to unlock its full potential. Adjust the white balance, ISO, and shutter speed based on the scene or desired effect. HDR mode can also help capture a broader range of light and dark areas.
6. Edit and Enhance
Once you've captured the perfect shot, don't hesitate to edit and enhance it further. Numerous mobile photo editing apps are available, offering a wide range of tools and filters to improve colors, contrast, and overall aesthetics.
Sharing High Quality Photos
1. Select the Right Platform
With so many social media platforms available, choose the one that best suits your target audience and photo style. Instagram, for example, is known for its visually appealing content, while Facebook offers broader sharing opportunities.
2. Optimize Photo Metadata
Before sharing, ensure your photo's metadata includes relevant information. This includes adding location tags, captions, and relevant keywords. Optimizing metadata can help search engines associate your photos with specific topics or locations.
3. Engaging Descriptions
Accompany your photos with engaging and descriptive captions or stories. Providing context and personal insights can help connect your audience with your visual content, enhancing the overall experience.
4. Hashtags
Utilize relevant hashtags when sharing your photos. Hashtags increase discoverability and can attract users who are interested in a specific topic. Research popular hashtags related to your content to expand its reach.
5. Engage with the Community
Building connections with fellow photographers and photo enthusiasts is vital to expand your reach. Engage with the community by commenting on other users' photos, participating in photo challenges, and joining photography groups.
6. Maintain Consistency
Elevate your online presence by maintaining a consistent style and theme in your photos. This helps establish your unique brand identity, making it easier for your audience to recognize and engage with your content.
About Sunlight SEO
Sunlight SEO is a leading Chandler SEO company specializing in providing top-notch SEO services for businesses within the business and consumer services industry. With a team of highly proficient SEO experts, Sunlight SEO consistently delivers impressive results for clients seeking to improve their online visibility and increase organic rankings.
Why Choose Sunlight SEO?
Profound Expertise: Our team of SEO professionals possesses comprehensive knowledge and expertise in the field of search engine optimization.
Customized Solutions: We understand that each business is unique, and therefore offer tailored SEO strategies to meet individual goals and requirements.
Data-Driven Approach: Our strategies are backed by thorough research and data analysis, ensuring effective optimization techniques are implemented.
Continuous Optimization: We constantly monitor and fine-tune our strategies to adapt to the ever-changing SEO landscape, ensuring sustainable growth for our clients.
Transparency and Communication: We believe in building strong relationships with our clients, providing regular updates and transparent reporting on the progress of their SEO campaigns.
By choosing Sunlight SEO, you are partnering with a dedicated team that is committed to helping your business succeed in the online marketplace.
Contact Sunlight SEO Today
If you're looking to enhance your online presence, increase organic traffic, and outrank your competitors, get in touch with Sunlight SEO today. Our team of SEO experts is ready to develop a tailored strategy to boost your visibility and propel your business towards success.