How to Choose the Right Social Media Platforms for Your Company
Aug 17, 2019
Blog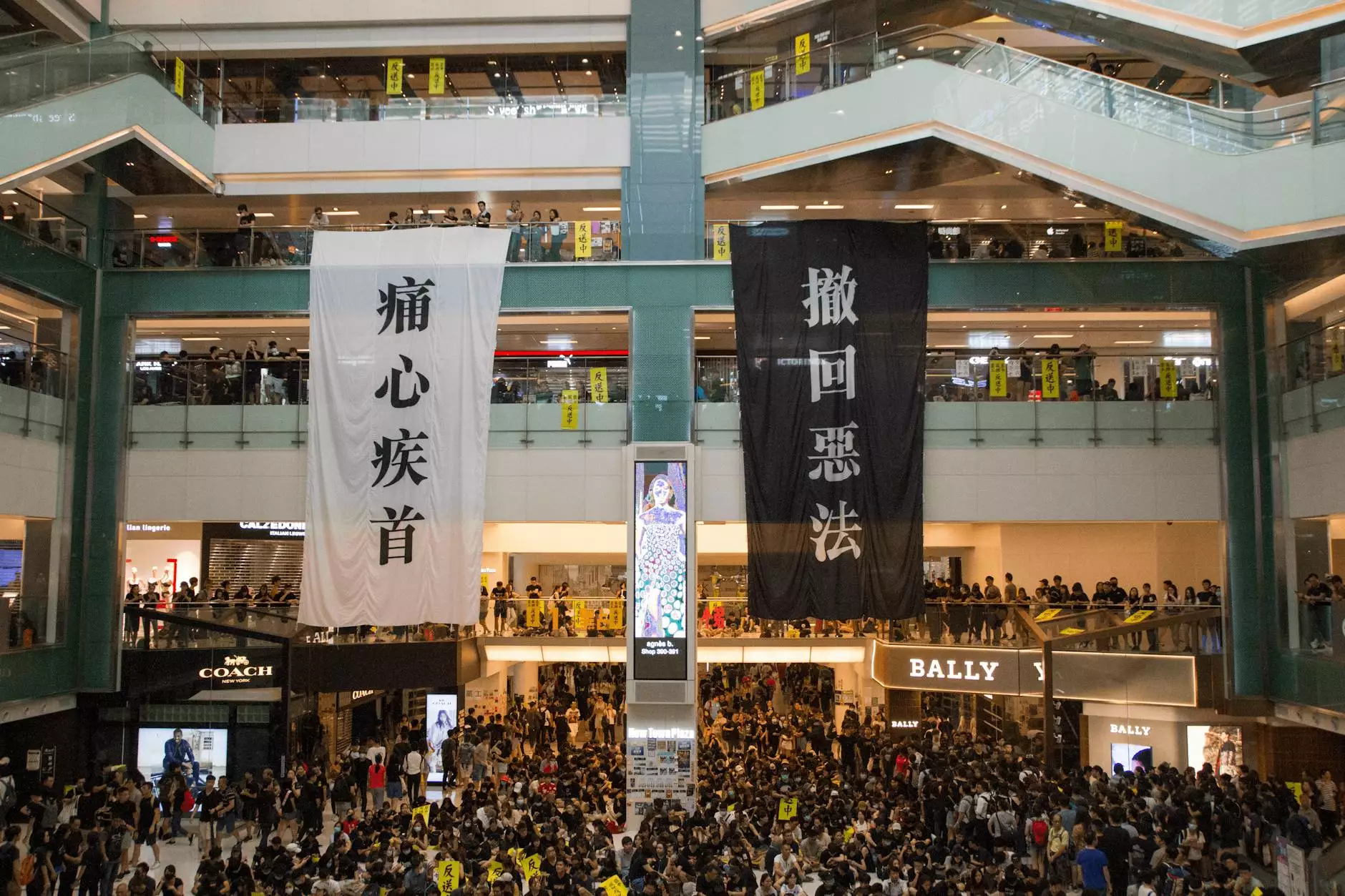 Introduction
In the digital age, social media has become an integral part of businesses' marketing strategies. The right social media platforms can help companies effectively reach their target audience, build brand awareness, and increase customer engagement. As a leading Chandler SEO company, Sunlight SEO is here to guide you through the process of choosing the best social media platforms for your company's needs.
Understanding Your Target Audience
Before diving into the world of social media, it is crucial to understand your target audience. Who are your customers? What are their demographics, interests, and online behaviors? By gaining insights into your target audience, you can identify the social media platforms they are most likely to frequent.
Platform Analysis
1. Facebook:
With over 2.8 billion monthly active users, Facebook is the largest social media platform. It offers a wide range of advertising and targeting options, making it suitable for businesses targeting diverse audiences. This platform allows you to create business pages, engage with customers through posts and comments, and run paid advertising campaigns.
2. Instagram:
An image-centric platform, Instagram attracts a younger audience and is ideal for visually appealing products or services. Businesses can showcase their offerings through high-quality images and videos, leverage influencers, and run sponsored content to increase brand visibility.
3. Twitter:
Twitter provides a fast-paced environment, mainly focused on news, updates, and real-time conversations. Ideal for engaging with customers, influencers, and other businesses, Twitter can help establish your company's thought leadership and drive traffic to your website.
4. LinkedIn:
LinkedIn is a professional networking platform with a B2B focus. If your company targets professionals, LinkedIn can be an excellent choice to connect with industry leaders, business decision-makers, and potential clients. You can showcase your expertise through articles and engage in relevant conversations within specialized groups.
5. YouTube:
As the second-largest search engine after Google, YouTube offers vast opportunities for video content. If your business thrives on visual content or if you want to provide tutorials, product demonstrations, or educational material, YouTube can boost your brand's visibility and engage a wide audience.
6. Pinterest:
Pinterest is a visually oriented platform, centered around discovering and saving ideas. If your company targets a predominantly female audience and offers products or services in areas such as fashion, home decor, or food, Pinterest can drive traffic and conversions by showcasing visually appealing content.
Key Factors to Consider
1. Goals and Objectives:
Define your social media marketing goals - whether it's increasing brand awareness, driving website traffic, generating leads, or boosting sales. Each platform serves different purposes, so align your goals with the platform's capabilities.
2. Time and Resources:
Consider the time and resources you can invest in managing each platform effectively. Building and maintaining a strong social media presence requires consistent effort, so choose platforms that won't overwhelm your team.
3. Competition Analysis:
Conduct a competitive analysis to identify which platforms your competitors are actively using. This can help you understand where your target audience is likely to be present and devise strategies to stand out from the competition.
Choosing the Right Platform
After thorough research and analysis, it's time to choose the right social media platform(s) for your company:
Identify the platform(s) where your target audience is most active.
Consider the features and functionalities offered by each platform.
Align the platform's strengths with your business goals.
Evaluate your company's resources and capabilities for maintaining an active presence on the chosen platform(s).
Start with a focused approach on a few platforms and gradually expand your presence based on success and audience response.
Conclusion
Choosing the right social media platforms for your company is a crucial step in maximizing your online presence and reaching your target audience effectively. By understanding your audience, analyzing different platforms, and considering key factors, you can make an informed decision that aligns with your business goals. At Sunlight SEO, a leading Chandler SEO company, we have the expertise to help you navigate the world of social media and optimize your company's online visibility. Contact us today to get started!
Disclaimer: This page is optimized by Sunlight SEO, a leading Chandler SEO company, to provide comprehensive information about choosing the right social media platforms for businesses. While we strive to provide accurate and up-to-date information, the ever-evolving nature of social media platforms may result in changes that are beyond our control. It is recommended to independently verify any information provided herein before making any business decisions.