What is Branding & How Do I Brand My Business?
May 15, 2019
Blog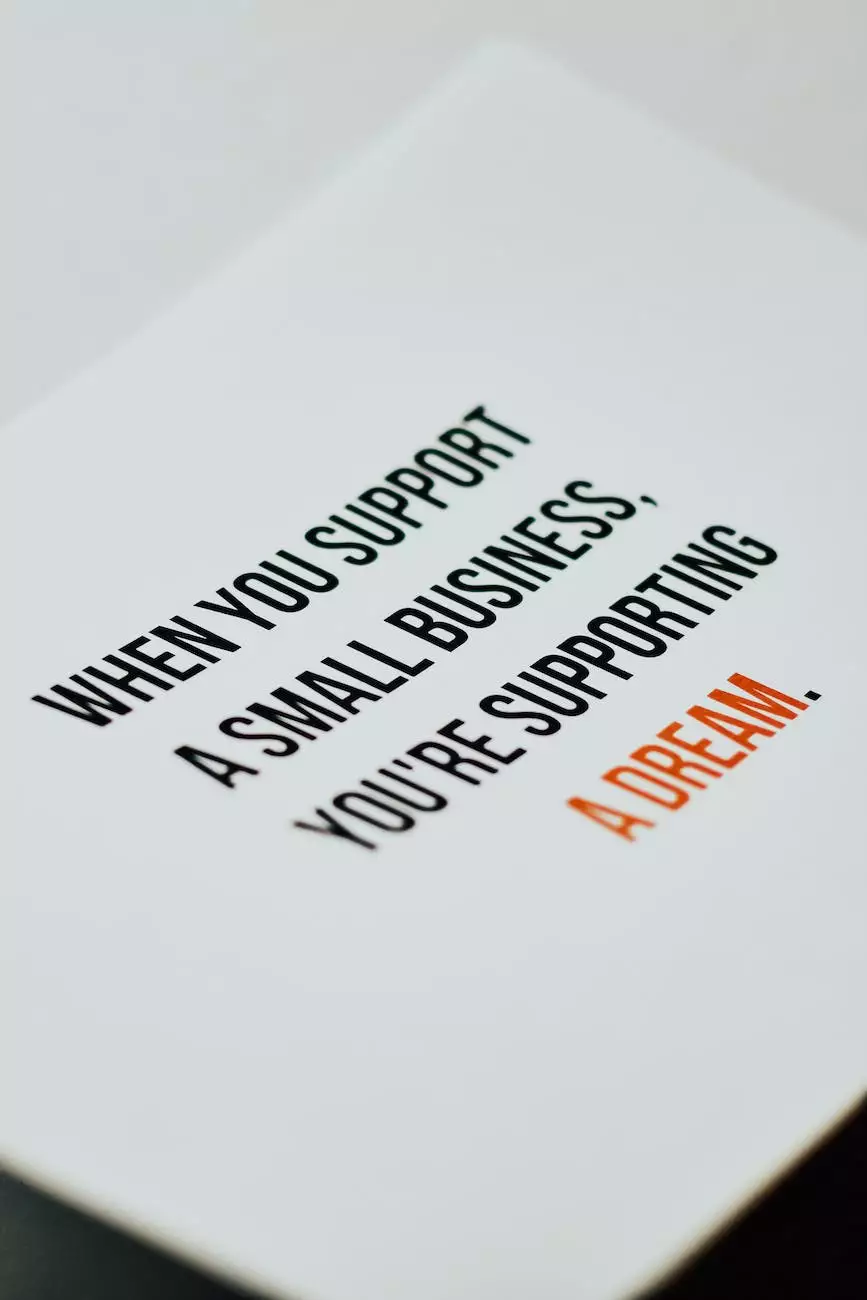 Welcome to our comprehensive guide on branding and how to effectively brand your business. At Sunlight SEO, we understand the importance of establishing a strong brand identity for your business. As a leading Chandler SEO company, specializing in business and consumer services, including SEO services, we aim to provide you with valuable insights and strategies to help your business stand out in today's competitive market.
The Essence of Branding
Branding is more than just a logo or a tagline; it encompasses the entire experience your customers have with your business. It's the perception they form in their minds when they hear your business name or see your products or services. A strong brand communicates the values, personality, and promise of your business, creating a lasting impression on your target audience.
Branding is a vital aspect of business success as it builds trust, establishes credibility, and fosters customer loyalty. A well-defined brand identity sets you apart from your competitors, helping you attract and retain customers. It allows you to connect with your target audience on a deeper emotional level and helps them differentiate your products or services in a crowded marketplace.
The Process of Branding
Building a successful brand involves a strategic process that encompasses various elements. Here, we will break down the key steps to help you navigate through the branding journey:
1. Define Your Brand's Purpose and Values
Start by clearly defining your brand's purpose and values. What does your business aim to achieve? What core values drive your decision-making process? Understanding your brand's purpose and values will serve as the foundation for the rest of your branding efforts.
2. Understand Your Target Audience
Knowing your target audience is crucial in building a brand that resonates with them. Conduct thorough market research to identify their needs, preferences, and pain points. This knowledge will enable you to tailor your brand messaging and positioning in a way that speaks directly to your ideal customers.
3. Craft a Compelling Brand Story
Every successful brand has a captivating story behind it. Your brand story should encapsulate your journey, values, and unique selling proposition. Develop a narrative that engages your audience and showcases the authenticity of your brand.
4. Create a Distinctive Brand Identity
A visually appealing and cohesive brand identity is crucial for brand recognition. This includes designing an eye-catching logo, selecting appropriate color schemes, and choosing complementary fonts. Consistency across all brand touchpoints, such as your website, social media profiles, and marketing materials, is key to building brand recognition and recall.
5. Develop Brand Guidelines
To ensure consistency in your brand's visual and verbal communication, create brand guidelines. These guidelines should outline the proper usage of your logo, typography, colors, and tone of voice. By following these guidelines, both internal and external stakeholders will present a cohesive brand image.
6. Communicate Your Brand Message
Effectively communicating your brand message is crucial for enhancing brand awareness and connecting with your target audience. Craft compelling and engaging content that aligns with your brand's values, leveraging various channels such as your website, blog, social media, and email marketing.
7. Build Brand Advocacy
Empower your customers to become brand advocates by providing exceptional products, services, and customer experiences. Encourage their feedback, leverage reviews and testimonials, and engage with them on social media. Building a loyal community of brand advocates will amplify your brand's reach and credibility.
Why Choose Sunlight SEO for Branding and SEO Services?
Sunlight SEO is a reputable and results-driven Chandler SEO company specializing in business and consumer services, including SEO services. We have a proven track record of helping businesses establish a strong brand presence and attain higher search engine rankings.
With our expertise in both branding and SEO, we can help you develop a comprehensive strategy that aligns your brand identity with your online visibility. Our team of talented professionals will work closely with you to understand your business goals, target audience, and competition.
We believe in a data-driven approach, conducting thorough keyword research and competitor analysis to optimize your website's content. By leveraging our advanced SEO techniques, we will ensure that your website ranks higher in search engine results pages, increasing your visibility and attracting qualified organic traffic.
In Conclusion
Branding plays a critical role in shaping the success of your business. By effectively branding your business, you can differentiate yourself from competitors, build trust and loyalty among customers, and ultimately drive growth and profitability. At Sunlight SEO, we are passionate about helping businesses like yours create a strong brand identity and enhance online visibility through SEO services.
Contact us today to learn more about our comprehensive branding and SEO services. Let us help you build a powerful brand that sets you apart from the competition and drives your business towards success.