9 Plumbing Digital Marketing Ideas for Small Business Owners
Jun 1, 2021
Blog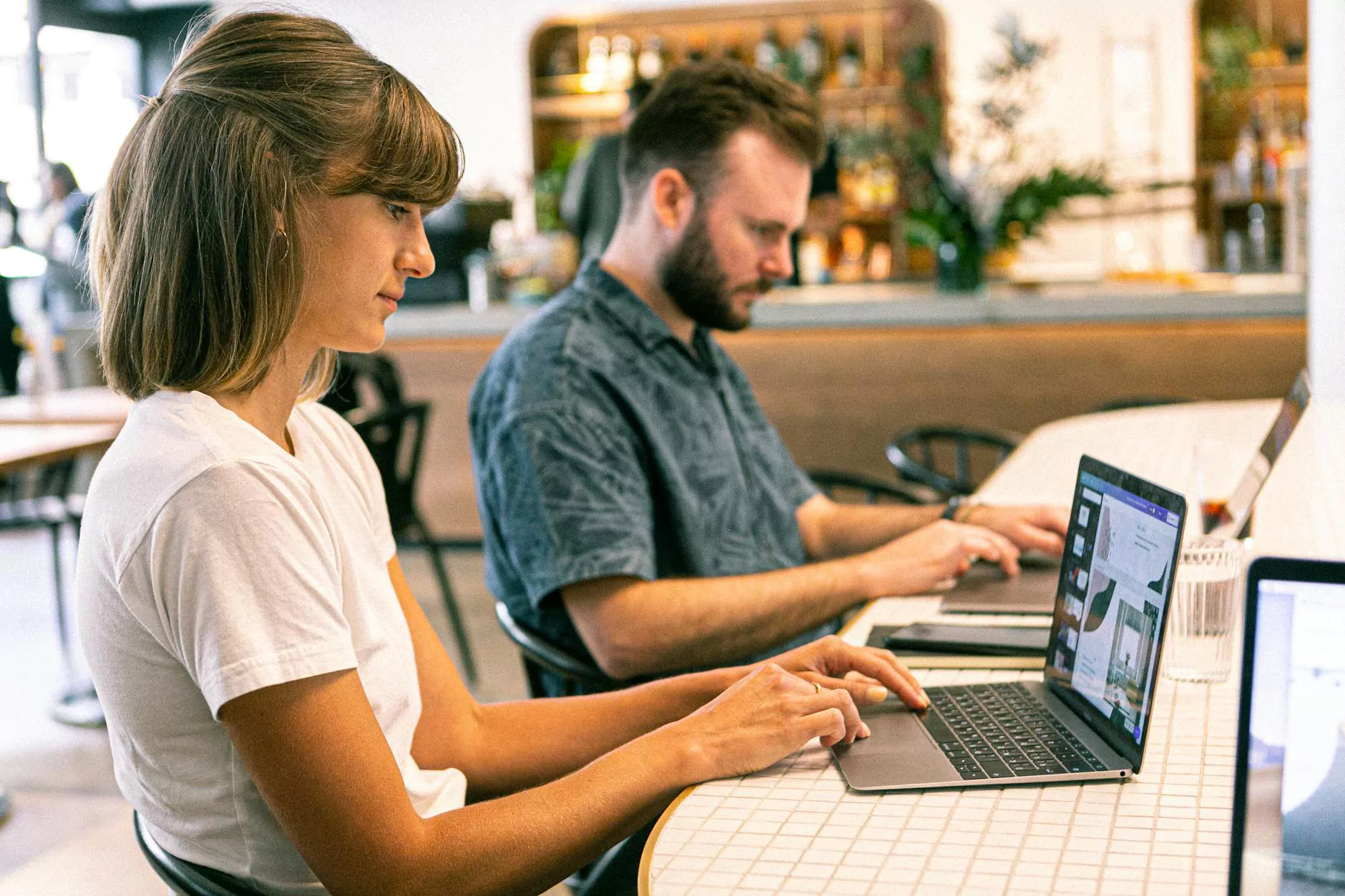 Introduction
Welcome to Sunlight SEO's comprehensive guide on plumbing digital marketing ideas for small business owners. In this article, we will provide you with nine highly effective strategies to help your plumbing business shine in the digital landscape. From optimizing your website for search engines to leveraging social media platforms, we've got you covered. Let's dive in!
1. Search Engine Optimization (SEO)
One of the most crucial aspects of digital marketing for any business is SEO. By optimizing your plumbing company's website with relevant keywords, engaging content, and proper meta tags, you can improve your website's visibility in search engine rankings. As a trusted Chandler SEO company, Sunlight SEO has extensive experience in crafting SEO strategies tailored for businesses in the plumbing industry.
2. Local SEO
For plumbing businesses, targeting local customers is of utmost importance. By utilizing local SEO techniques, you can ensure that your website appears in local search results when potential clients search for plumbing services in your area. Incorporate location-specific keywords, update your Google My Business page, and get listed in relevant local directories to boost your local visibility.
3. Content Marketing
Engaging and informative content plays a pivotal role in attracting and retaining customers. Create blog posts, articles, and videos that offer valuable insights into plumbing issues, solutions, and maintenance tips. Utilize your expertise as a plumbing company to establish credibility and build trust among your target audience. Remember, quality content not only serves the purpose of SEO but also establishes you as an industry authority.
4. Social Media Marketing
Social media platforms are excellent tools for connecting with your target audience and increasing brand awareness. Create and maintain active profiles on platforms such as Facebook, Instagram, and LinkedIn. Post engaging content regularly, including promotional offers, tips, and behind-the-scenes glimpses of your plumbing projects. Invest time in building a community and engaging with your followers for ultimate social media success.
5. Pay-Per-Click (PPC) Advertising
PPC advertising is a cost-effective way to reach potential customers quickly. Create targeted and compelling ads that appear on search engines and social media platforms to increase your plumbing business' online visibility. With PPC, you have full control over your budget, audience targeting, and campaign tracking, allowing you to optimize your ads for maximum ROI.
6. Email Marketing
Building an email list and nurturing relationships with your customers through email marketing is a powerful digital marketing strategy. Send out regular newsletters, promotional offers, and industry updates to your subscribers. Utilize automation tools to streamline the process and personalize your communications based on individual preferences and behavior. Remember, a well-crafted email can drive traffic to your website and generate valuable leads.
7. Online Reviews and Reputation Management
Positive online reviews can significantly impact your plumbing business' reputation and credibility. Encourage your satisfied customers to leave reviews on platforms like Google My Business, Yelp, and Trustpilot. Respond promptly and professionally to all reviews, both positive and negative. Implement effective reputation management techniques to ensure that your plumbing business maintains a positive online image.
8. Video Marketing
Video marketing has become increasingly popular and effective in the digital realm. Use videos to showcase your expertise, provide step-by-step tutorials, or share real customer testimonials. Videos can enhance engagement, build trust, and increase your online visibility. Upload your videos on platforms like YouTube, Vimeo, and social media channels for maximum exposure.
9. Mobile Optimization
In today's mobile-driven world, optimizing your plumbing website for mobile devices is paramount. Ensure that your website is responsive and provides a seamless user experience across all devices. Mobile optimization not only enhances user satisfaction but also positively impacts your website's search engine rankings.
Conclusion
By implementing these nine plumbing digital marketing ideas, small business owners can take their online presence to new heights. Sunlight SEO, a leading Chandler SEO company, understands the unique challenges faced by plumbing businesses and can help you implement these strategies effectively. Stay ahead of the competition and achieve digital success with our comprehensive digital marketing services tailored for the business and consumer services industry. Contact Sunlight SEO today to transform your plumbing business into a digital powerhouse!