How to Fight Spam and Fake Listings on Google Maps
Jul 8, 2019
Blog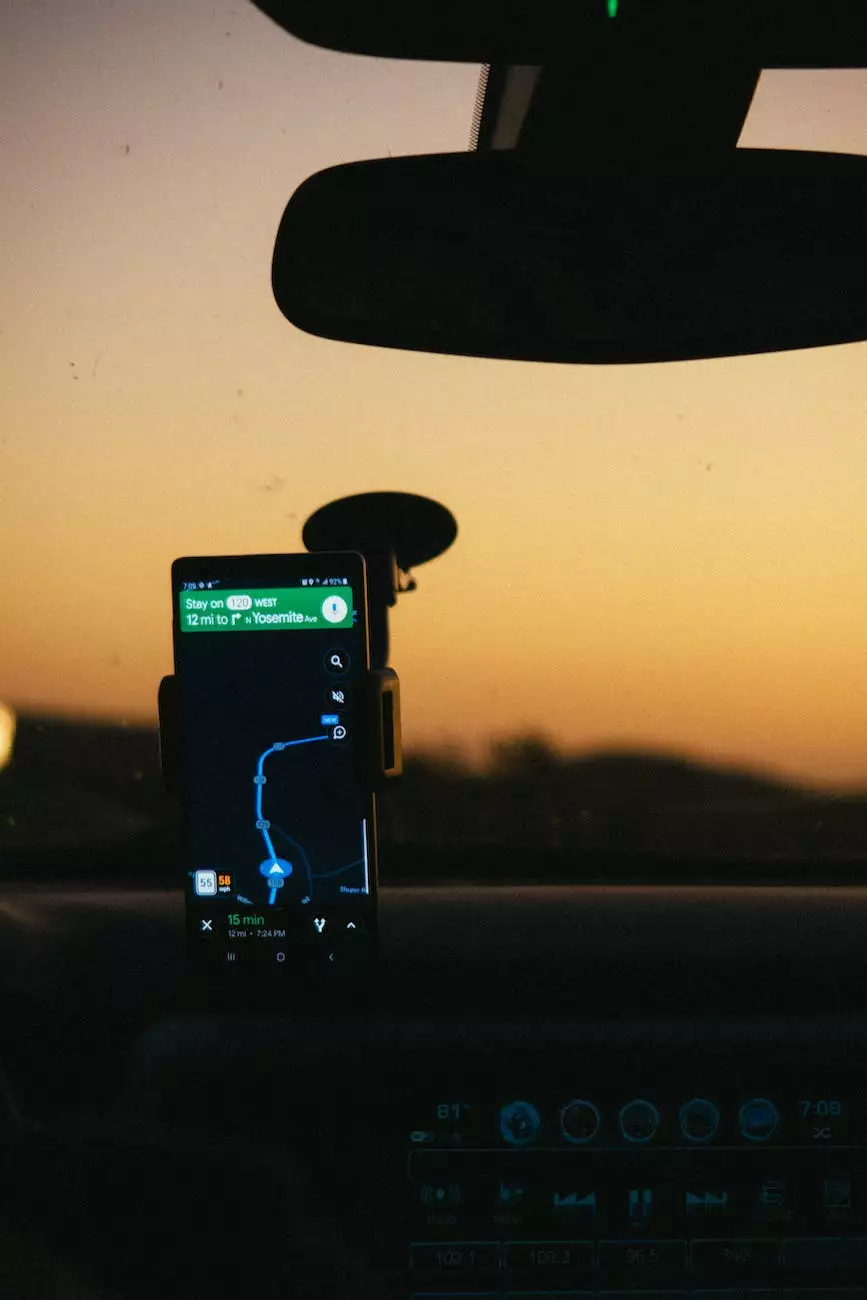 Welcome to the ultimate guide on combating spam and fake listings on Google Maps, brought to you by Sunlight SEO, your trusted Chandler SEO Company. In this comprehensive article, we will be discussing effective strategies to protect your business from the negative impacts of spam and fake listings, while boosting your online visibility.
Understanding the Impact of Spam and Fake Listings
In today's digital world, Google Maps has become an integral part of people's lives, allowing users to search for and find businesses in their local area. However, with the increasing popularity of Google Maps, spammers and unscrupulous competitors have found ways to exploit the system by creating fake listings or spamming existing ones.
These spam and fake listings can have a detrimental impact on both businesses and consumers. For businesses, it means losing potential customers to fraudulent competitors or having their reputation tarnished by inaccurate information. On the other hand, consumers may unknowingly select a fake or spam listing, leading to a poor customer experience and a loss of trust in the platform.
The Importance of a Proactive Approach
As a business owner, it is crucial to take a proactive approach in combating spam and fake listings on Google Maps. By doing so, you protect your online presence, maintain your credibility, and ensure the accuracy of the information available to potential customers.
Here are some effective strategies you can implement:
1. Claim and Verify Your Google My Business Listing
The first step in protecting your business from spam and fake listings is to claim and verify your Google My Business (GMB) listing. This process confirms that you are the legitimate owner of your business and allows you to control the information displayed on Google Maps. Ensure that your GMB listing reflects accurate and up-to-date information about your business, including your address, phone number, website, and business hours.
2. Monitor Your Listing Regularly
Regular monitoring of your Google Maps listing is essential to detect any signs of spam or fake activity. Keep an eye out for unauthorized changes to your business information, such as incorrect contact details, category changes, or new keywords added to your description.
Google provides a variety of tools to help you monitor your listing, including Google Alerts and Google My Business Notifications. These tools will notify you of any suspicious activity or reviews associated with your business.
3. Report and Flag Suspicious Listings
If you come across spam or fake listings on Google Maps, it is vital to report them to Google. Take advantage of the "Suggest an edit" feature to flag inappropriate or fraudulent information. Additionally, use the "Report a problem" feature to report suspicious activity related to spam or fake listings. Provide as much detail as possible to expedite the review process.
4. Encourage Customer Reviews
Building a strong foundation of authentic customer reviews is an effective way to combat spam and fake listings. Genuine reviews act as a trust signal for potential customers, and Google recognizes the value of real feedback. Encourage satisfied customers to leave reviews on your Google Maps listing, and respond promptly and professionally to all reviews, whether positive or negative.
Additional Tips to Strengthen Your Online Presence
While fighting spam and fake listings, it is essential to strengthen your overall online presence to ensure your business stands out. Here are some additional tips:
1. Optimize Your Website and Content
Optimize your website and content to improve your chances of ranking higher on search engine results pages (SERPs). Conduct thorough keyword research to identify relevant keywords and incorporate them strategically throughout your website and blog content. Ensure your website is user-friendly, loads quickly, and is mobile-responsive, as these factors contribute to a positive user experience.
2. Consistent NAP Information
Maintain consistent Name, Address, and Phone (NAP) information across all online directories and platforms, including Google Maps, Yelp, and Yellow Pages. Consistency helps reinforce your business's legitimacy and credibility.
3. Utilize Social Media
Leverage the power of social media platforms to engage with your target audience and increase brand awareness. Regularly post relevant content, respond to comments and messages promptly, and build a strong community around your brand.
4. Local Citations
Ensure your business is listed accurately in reputable online directories and industry-specific websites. These citations act as references and further validate your business's legitimacy.
5. Monitor and Respond to Online Mentions
Regularly monitor and respond to online mentions of your brand or business. This includes social media posts, blog articles, and customer reviews. Engaging with online mentions demonstrates your commitment to customer satisfaction and helps address any negative sentiment promptly.
The Road to Success
Implementing effective strategies to fight spam and fake listings on Google Maps requires dedication and ongoing vigilance. By following the tips mentioned above, you can safeguard your business's online presence, protect your reputation, and provide accurate information to potential customers.
Sunlight SEO, the leading Chandler SEO Company, is here to support you in your battle against spam and fake listings. Our team of experts possesses extensive knowledge and experience in optimizing online visibility and protecting businesses from fraudulent activities. Contact us today to take the first steps towards a stronger online presence!