5 Reasons To Implement ABM Into Your B2B Marketing Strategy
Aug 23, 2019
Blog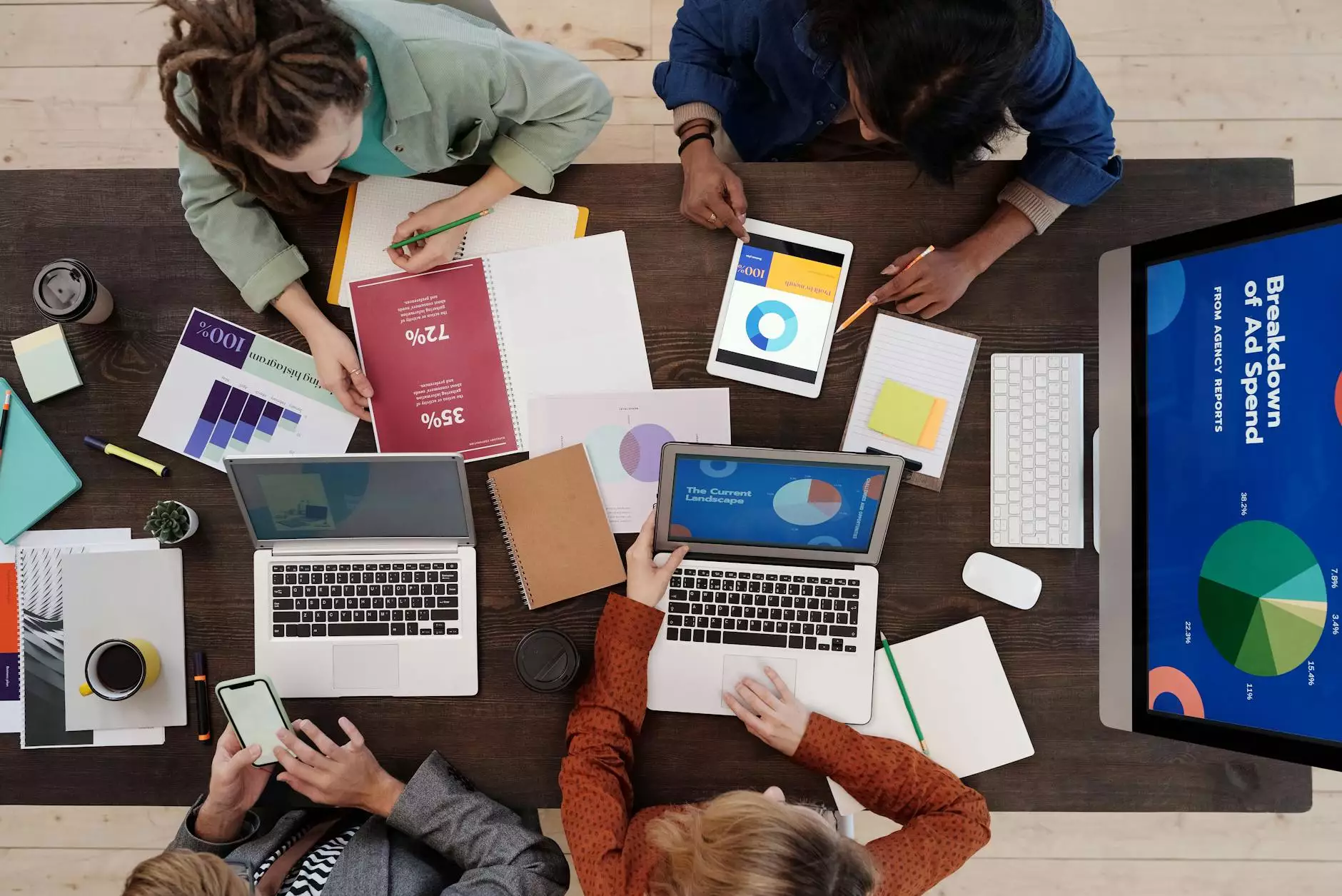 Introduction
Welcome to Sunlight SEO, a trusted Chandler SEO company specializing in providing exceptional SEO services to businesses in various industries. In this article, we delve into the importance of implementing Account-Based Marketing (ABM) into your B2B marketing strategy. Discover how ABM can help your business achieve unprecedented growth and success.
1. Personalized Approach
One of the key benefits of ABM is its personalized approach. With ABM, you can tailor your marketing efforts to specific target accounts, creating highly personalized campaigns that resonate with your ideal customers. By understanding their pain points, challenges, and goals, you can deliver customized content, offers, and experiences that will grab their attention and drive engagement.
2. Increased ROI
Implementing ABM allows you to focus your resources on high-value accounts, resulting in improved ROI. Instead of casting a wide net with generic campaigns, ABM enables you to concentrate your efforts on a select group of high-potential accounts. By aligning your marketing and sales teams, you can optimize your strategies, generate higher quality leads, and close deals faster.
3. Enhanced Customer Relationships
ABM fosters stronger relationships with your target accounts by providing a personalized experience throughout the buyer's journey. By understanding your customers' needs and pain points, you can deliver targeted content and messaging that addresses their specific challenges. This personalized approach creates a sense of trust and credibility, helping you build lasting relationships with your customers.
4. Alignment of Sales and Marketing
ABM requires close collaboration between your sales and marketing teams, aligning their goals and strategies. By working together, your teams can develop a deep understanding of your target accounts, create unified messaging, and optimize the buyer's journey. This alignment ensures a consistent and seamless experience for your customers, resulting in improved conversion rates and revenue growth.
5. Measurable Results
Unlike some traditional marketing methods, ABM provides clear and measurable results. With ABM, you can track the success of your campaigns, measure engagement levels, monitor conversion rates, and identify areas for improvement. By leveraging data and analytics, you can make data-driven decisions, optimize your campaigns, and continuously improve your marketing efforts.
Partner with Sunlight SEO
For businesses in Chandler and beyond, Sunlight SEO is the premier choice for comprehensive SEO services. With our expertise in ABM and proven strategies, we can help you implement ABM effectively and achieve exceptional results. We understand the unique challenges of B2B marketing and tailor our approach to meet your specific business goals.
Contact Sunlight SEO today to learn more about our services and discover how implementing ABM can transform your B2B marketing strategy.
About Sunlight SEO: Your Trusted Chandler SEO Company
Sunlight SEO is a leading Chandler SEO company specializing in providing top-notch SEO services to businesses in the Business and Consumer Services industry. With our team of experienced professionals, we have a proven track record of helping businesses achieve higher search rankings, increased organic traffic, and improved online visibility.
Contact Sunlight SEO
Ready to elevate your B2B marketing strategy with ABM? Contact Sunlight SEO today to schedule a consultation. Our team of experts is ready to assist you in achieving your business objectives.
Conclusion
Implementing ABM into your B2B marketing strategy can revolutionize the way you engage with your target accounts. From delivering personalized experiences to driving measurable results, ABM offers numerous benefits that can help your business surpass competitors. Partner with Sunlight SEO, a trusted Chandler SEO company, and leverage our expertise to take your B2B marketing to new heights.