5 HubSpot Tools to Maximize Your Lead Generation Potential
Apr 14, 2020
Blog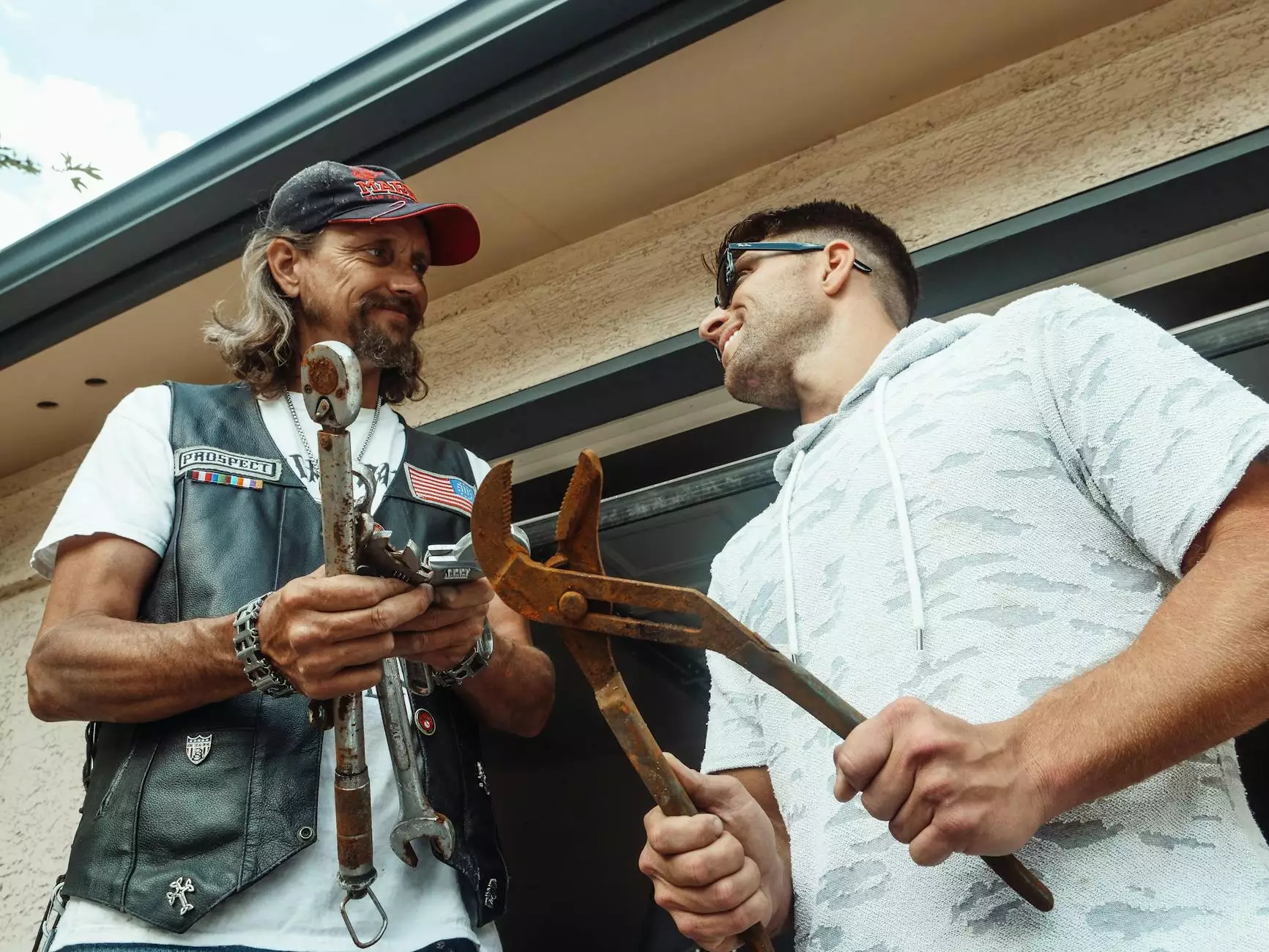 Welcome to Sunlight SEO, your premier Chandler SEO company specializing in providing exceptional SEO services to businesses in various industries. In this article, we will explore 5 powerful HubSpot tools that can significantly enhance your lead generation potential, boost your online presence, and drive sustainable business growth.
1. HubSpot CRM
As a business striving for success, effective customer relationship management is crucial. HubSpot CRM offers a comprehensive solution to manage your contacts, track interactions, streamline sales processes, and maximize your lead generation efforts. With its user-friendly interface and robust features, HubSpot CRM empowers businesses to nurture leads, close deals, and build strong customer relationships.
2. HubSpot Marketing Hub
Transform your digital marketing strategies with HubSpot Marketing Hub, a powerful tool designed to attract, engage, and delight your target audience. With its array of features, including SEO optimization, content creation, social media management, and email marketing automation, HubSpot Marketing Hub enables businesses to optimize their online presence and generate high-quality leads.
2.1 SEO Optimization
Enhance your search engine rankings and increase organic traffic to your website with HubSpot's SEO optimization tools. By conducting keyword research, optimizing on-page elements, and monitoring your SEO performance, you can ensure your website ranks prominently in search engine results pages, driving more qualified traffic and improving lead generation.
2.2 Content Creation
Compelling and informative content is the cornerstone of successful online marketing. HubSpot's content creation tools empower businesses to craft engaging blog posts, captivating landing pages, and effective calls-to-action, all aimed at resonating with your target audience and driving lead conversions.
2.3 Social Media Management
Social media platforms play a pivotal role in expanding brand reach and engaging with potential customers. HubSpot's social media management tools enable businesses to schedule and publish posts, monitor social media conversations, and track performance metrics, helping you effectively nurture leads and drive conversions through these channels.
2.4 Email Marketing Automation
Email marketing remains a powerful strategy for lead nurturing and driving conversions. HubSpot's email marketing automation tools allow you to create personalized email campaigns, segment your audience, track engagement, and analyze performance, ensuring your messages are relevant, timely, and impactful in your lead generation efforts.
3. HubSpot Sales Hub
Optimize your sales processes and close deals faster with HubSpot Sales Hub. This tool equips your sales team with the necessary features to manage leads effectively, track interactions, automate outreach, and analyze sales performance. By leveraging HubSpot Sales Hub, you can streamline your lead qualification process, prioritize high-value prospects, and drive revenue growth.
4. HubSpot Service Hub
Providing exceptional customer service is essential for generating repeat business and fostering customer loyalty. HubSpot Service Hub offers a range of tools to help businesses deliver personalized support experiences, manage customer inquiries, and build long-lasting customer relationships. With features like ticketing systems, knowledge bases, and live chat functionality, Sunlight SEO ensures your customers receive outstanding support, resulting in increased customer satisfaction and advocacy.
5. HubSpot CMS Hub
A well-designed and user-friendly website is crucial for driving lead conversions and delivering an exceptional user experience. HubSpot's CMS Hub provides businesses with a robust content management system, allowing you to create and optimize web pages, personalize content, and track user behavior. By leveraging HubSpot CMS Hub, you can build a website that not only attracts visitors but also guides them through the buyer's journey, leading to higher lead generation and increased conversions.
In conclusion, Sunlight SEO, a leading Chandler SEO company, offers a suite of powerful HubSpot tools that enable businesses to maximize their lead generation potential and achieve sustained growth. By leveraging HubSpot CRM, Marketing Hub, Sales Hub, Service Hub, and CMS Hub, you can streamline your processes, optimize your online presence, and drive qualified leads. Trust Sunlight SEO to supercharge your lead generation efforts and take your business to new heights.