Why Is My Google Listing Suspended & What to Do About It?
Aug 30, 2020
Blog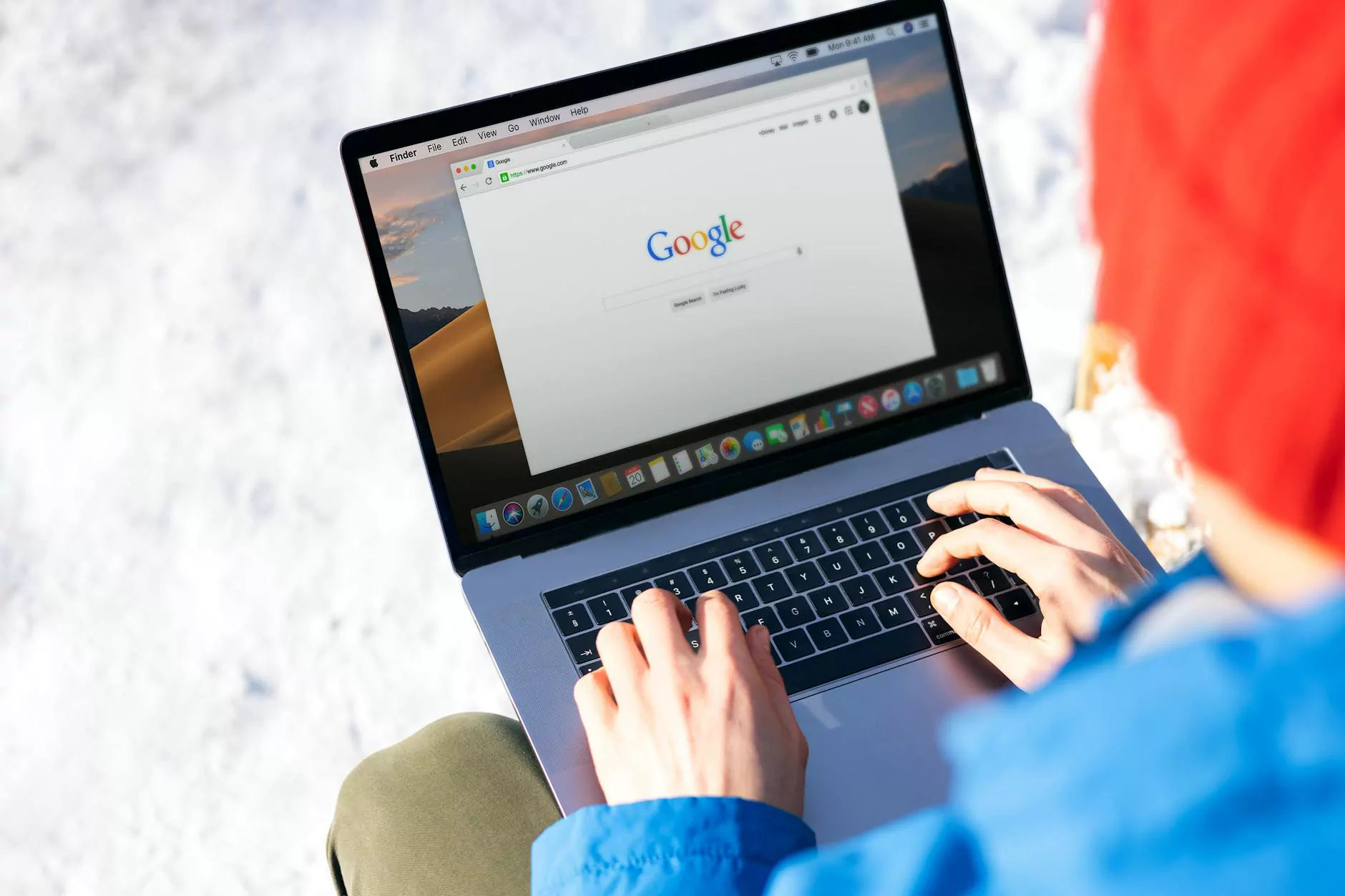 Welcome to Sunlight SEO, a premier Chandler SEO company offering top-notch SEO services for businesses and consumers. In this blog post, we will be discussing an important topic that affects many business owners - Google My Business (GMB) listing suspensions. Understanding the reasons behind these suspensions and what you can do about them is crucial for maintaining a strong online presence.
Reasons for Google My Business Listing Suspensions
There are several reasons why your GMB listing may be suspended. Let's explore the most common ones:
1. Violation of Google's Guidelines: Google has strict guidelines in place to ensure the accuracy and relevancy of business listings. If you violate these guidelines, your listing may be suspended. Common violations include using keywords in your business name, adding virtual offices as additional locations, or creating multiple listings for the same business.
2. Inconsistency in NAP Data: NAP stands for Name, Address, and Phone Number. If your business information doesn't match across various platforms, such as your website, directories, and GMB listing, Google may suspend your listing. It's crucial to ensure consistency to avoid any suspensions.
3. Duplicate Listings: Creating multiple listings for the same business is against Google's guidelines and can lead to suspensions. It's important to review your existing listings and remove any duplicates to maintain a clean online presence.
4. Misrepresentation of Services: If your business listing misrepresents your services or products, Google may suspend it. Make sure your listing provides accurate and up-to-date information about your offerings to avoid any suspensions.
5. Fake Reviews or Review Manipulation: Google takes review manipulation seriously. If you engage in fake reviews or manipulate the review system, your listing can be suspended. Focus on building genuine reviews from satisfied customers to maintain a trustworthy online reputation.
6. Lack of Activity: Inactive GMB listings may be suspended. Regularly updating and engaging with your listing, such as responding to reviews and adding new posts, will help prevent any suspensions due to inactivity.
7. Policy Violations: Violating Google's policies, such as promoting illegal activities, can lead to immediate suspensions. It's crucial to adhere to these policies and ensure your business practices align with them.
What to Do if Your GMB Listing is Suspended?
If your GMB listing is suspended, it's important not to panic. Follow these steps to resolve the issue:
1. Read the Suspension Email: Google usually sends an email detailing the reason for the suspension. Read it carefully to understand the specific violation and what actions you need to take.
2. Correct the Violation: Once you identify the violation, take prompt action to rectify it. This may involve updating your business name, removing duplicate listings, or resolving any policy violations.
3. Request Reinstatement: After fixing the violation, submit a reinstatement request to Google. Provide a detailed explanation of the actions you have taken to address the issue and ensure future compliance with their guidelines.
4. Be Patient: Reinstating a suspended GMB listing can take time. Be patient and monitor your email for updates from Google. If necessary, follow up politely to inquire about the progress.
5. Learn from the Experience: Use this opportunity to review your business practices and ensure compliance with Google's guidelines moving forward. Implement measures to prevent future suspensions and maintain a strong online presence.
Conclusion
Sunlight SEO, a trusted Chandler SEO company, hopes that this comprehensive guide has provided you with valuable insights into Google My Business listing suspensions. By understanding the reasons behind suspensions and taking the necessary steps, you can resolve any issues and maintain a thriving online presence. Remember to follow Google's guidelines, keep your business information consistent, and engage in ethical practices to avoid suspensions in the future.
For top-notch SEO services and expert guidance, trust Sunlight SEO. We are dedicated to helping businesses like yours succeed in the competitive online landscape. Reach out to us today to learn more about our services and how we can boost your online visibility.